Ted Stevens Anchorage International Airport in Anchorage, Alaska
Ted Stevens Anchorage International Airport (IATA: ANC, ICAO: PANC, FAA LID: ANC) is a major airport in the US state of Alaska, located 5 miles (8 km) southwest of downtown Anchorage. The airport is named after Ted Stevens, Alaska from 1968 to 2009 in the office of U.S. Senator. It is included in the Federal Aviation Administration's (FAA) National Plan of Integrated Airport Systems 2017-2021, where it is classified as a medium-hub primary commercial services facility.
Built-in 1951, the airport used aircraft from Alaska Airlines, North-West Orient, Pacific Northern Airlines and Rev Aleutian Airways, Douglas DC-3 to Boeing 377 in the 1950s, and was refueling Canadian Pacific Air. Line service in the Far East (an aircraft involved in the disappearance of 1 such51). From 1955 to 2011, the eastern edge of the southernmost runway of the airport was connected to Coolis Air National Guard Base.
Anchorage was a common stopover for passengers in East Asia in the early 1990s because the airspace of China, the Soviet Union, and the Eastern Bloc countries was limited, and because first-generation jet and widebody aircraft had no limit – stop across the Pacific Ocean.
Quick Information

Ted Stevens Anchorage International Airport

Name

Ted Stevens Anchorage International Airport

Address

5000 W International Airport Rd, Anchorage, AK 99502, United States

Status

Active

Country

United States

Type

Public

Owner

Phone

Code

ANC

Elevation

46 m

Passengers

–

Aircraft operations

–

Lon

–

Serves

Website

Based aircraft

–

Facebook Link

https://www.facebook.com/ANCairport/

Twitter

https://twitter.com/ancairport

Instagram

https://www.instagram.com/ancairport/

Hub for

Alaska Airlines, Ravn Alaska, Atlas Air, FedEx Express, UPS Airlines

Ted Stevens An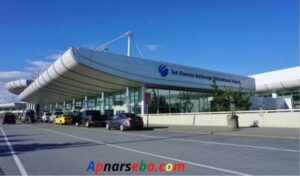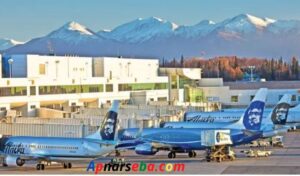 See More…