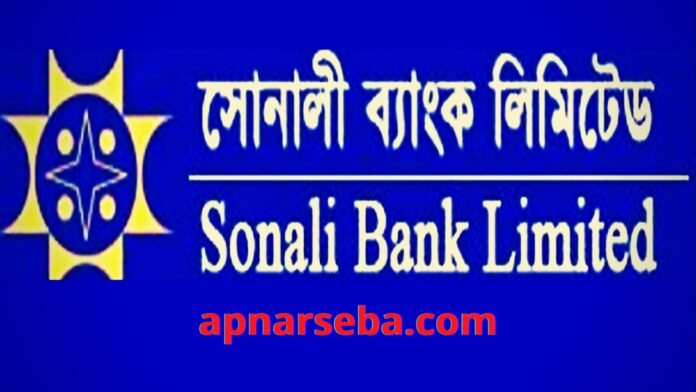 Satkhira Sonali Bank All branch List & Locations
Sonali Bank Limited has branches in all the districts of Bangladesh. All Sonali Bank branch information The following table will help you to see the address of any specific branch including location, telephone number, routing number, Swift code and other related information.
Clicking on branch names will show you branch information directly. We have sorted the list in English alphabetically by branch name.
Note: Branch service hours may vary and may change without any notice from the concerned bank. All the information related to the bank and branch shown below is collected from the website or profile of the respective bank.
We are not responsible if any incorrect or incomplete branch information is found on this page.
If any incorrect information is found, please contact us so that we can update the database in a very short time.
| Branch Name | Address | Telephone |
| --- | --- | --- |
| Assasuni | Assasuni, Satkhira | 0471 64004-7 |
| Bhomra | Bhomra, Satkhira | 017 15090610 |
| Budhata | Budhata, Asashuni, Satkhira | 017 14109194 |
| Debhata | Debhata, Satkhira | 0471 64010-7 |
| Goyra Bazar | Chandanpur, Kalaroa, Satkhira | 017 14109195 |
| Jhaudanga | Jhaudanga, Kalaroa, Satkhira 9412 | 04724 75331 |
| Kalaroa | Kalaroa, Satkhira | 04724 75312 |
| Kaliganj | Kaliganj, Satkhira | 0471 64008 |
| Kaman Nagar | Kaman Nagar, Satkhira 9400 | 0471 63251 |
| Khalishkhali | Khalishkhali, Patkelghata, Satkhira | 017 14109198 |
| Kulia Bazar | Gururampur, Debhata, Satkhira | 017 14109192 |
| Kumira Bazar | Kumira Bazar, Satkhira 9400 | |
| Magura Bazar | Magura Bazar, Tala, Satkhira | 017 14109196 |
| Parulia | Parulia, Debhata, Satkhira | 0471 64017 (Ext 11) |
| Satkhira | Satkhira Sadar, Satkhira | 0471 63305, 63553 |
| | | |
| --- | --- | --- |
| Shyamnagar | Shyamnagar, Satkhira | 04726 74016 |
| Tala | Tala, Satkhira | 0471 64006 (Ext 307) |
Account opening rules
Any Bangladeshi citizen who is eligible to sign a contract between the ages of 18 (18) and above can open this account in his own name at any branch of Sonali Bank Limited. The account can also be opened in the name of a minor with a parent / legal guardian.

Attested passport size photo of the depositor and nominee in two (2) copies.

At the time of opening the account the attested copy of the national identity card / birth registration card / nationality certificate of the account holder and the nominee should be provided.

Satkhira Sonali Bank Satkhira Sonali Bank Satkhira Sonali Bank
Loan facility as opposed to accounting
Debt limit, up to 90% of instant cash value

The loan period is 12 months

Profit rate 14%

Payable in installments or lump sum within the term of the loan

Documents to be taken as per Head Office Manifesto No. 54 dated 13/12/2009
. After repaying the loan, the installments of the scheme have to be deposited regularly within the loan accounting period. In case of failure to deposit any installment, the bank authority will be able to close the account by adjusting the loan arrears from the deposit status of the scheme – a letter of authority must be received to this effect.
History of Sonali Bank Limited
Sonali Bank Limited is the largest state-owned commercial bank in Bangladesh. Sonali Bank was established with the National Bank of Pakistan, Bank of Bahwalpur and Premier Bank in accordance with the Bangladesh Banks (Nationalization) Order 1972, Presidential Ordinance No. 28, 1972. Satkhira Sonali Bank Satkhira Sonali Bank Satkhira Sonali Bank
In order to make the banking activities more dynamic by improving the management skills and service quality, the company was registered as "Sonali Bank Limited" on June 3, 2006 in the Directorate of Registrar of Joint Capital Companies and Firms and on June 5, 2006 was granted banking license by Bangladesh Bank in favor of Sonali Bank Limited.
 After the execution of the "Vendor Agreement" between the Government of the People's Republic of Bangladesh and Sonali Bank Limited, Sonali Bank Limited started banking activities as a company from November 15, 2006.
Merchant Banking has been in operation since 14 September 2009 with the formation of a subsidiary company called "Sonali Investment Limited" in an effort to expand the banking business as well as encourage the general public to invest and for sound economic development.
Shariah based Islamic banking activities have been started through Islamic Banking Window in Dhaka, Chittagong, Sylhet, Khulna and Bogra from June 29, 2010. Moreover, the responsibility of corporate social responsibility is being fulfilled through the formation of "Sonali Foundation".Satkhira Sonali Bank Satkhira Sonali Bank Satkhira Sonali Bank
Sonali Bank Limited currently has 1226 branches. Of these, there are 1224 branches in the country and 2 branches abroad. Out of 1212 branches in the country, 845 are in rural areas and the remaining 48 are in urban areas. Of all the branches, foreign trade activities are conducted through 45 branches (authorized dealers or AD branches). Of the two branches abroad, one is in Kolkata, West Bengal, India and one in Siliguri. 
The Bank has 11 General Manager's Offices, 48 ​​Principal Offices and 18 Regional Offices for the smooth running of administrative and business functions. The overall activities of the bank are being conducted through 45 divisions of the head office. Sonali Bank has more or less 1.25 crore different types of customer accounts.
There is no substitute for training to bring skills to the officers and employees of the bank. There are one training institute each in Chittagong, Rajshahi, Khulna, Bogra and Mymensingh, including Sonali Bank Staff College in Dhaka.
A full-fledged subsidiary company, Sonali Exchange Company Inc. (SECI), was established in the United States in 1994 to expand Sonali Bank Limited's operations in the international banking arena. The exchange company has 9 branches with the bank's own funds.
Sonali Bank Limited (UK) was established in 2001 in the United Kingdom under the joint ownership of Sonali Bank Limited and the Government of the People's Republic of Bangladesh. It currently has 6 branches in the United Kingdom.
The bank has its own representative offices in Riyadh, Jeddah, Saudi Arabia and Kuwait. Remittances from Bangladeshis working in Malaysia are coming to the country through Malaysian 'May Bank' and IME (M) SDN, BHD 'in collaboration with Sonali Bank Limited. Remittances from WESTERN UNION, IME, TRANSFAST, EXPRESS MONEY are paid in SPOT CASH, CASH OVERT THE COUNTER method and remittances from other banks / EXCHANGE HOUSE even though there is no account number in any branch. 
Sonali Bank has remittance business with 55 banks and exchange houses in different countries including Middle East. The bank's foreign trade activities are conducted through 45 approved branches of the bank for foreign trade and 617 foreign correspondents in different countries of the world.
The bank has a large number of skilled manpower. One of our goals is to develop the banking business with this manpower as well as to make the economic activities of the country dynamic. At present Sonali Bank Limited has a total of 16,17 officers and employees. Of these, 18,408 are officers and 1,400 are employees.
Sonali Bank Limited has been working tirelessly to improve the socio-economic condition of Bangladesh. Various types of deposit products have been introduced to motivate the public to save. It has been providing assistance to the people of urban and rural areas through various loan schemes including agricultural and industrial project loans, import-export loans, agricultural loans, small business loans, SME loans, consumer goods loans to achieve economic prosperity by developing the country's trade and commerce.
Apart from conducting daily banking activities of the public, Sonali Bank also conducts government treasury activities on behalf of the government in places where there are no branches of Bangladesh Bank.
Sonali Bank Limited Pension and Retirement Payment to Public and Private Officers-Employees, Payment of Salaries to Officers and Employees of Public and Private Schools, Colleges, Madrasas etc. Institutions, Provision of Scholarships to Students, Provision of Various Allowances for Social Security It has been assisting our people through social activities (CSR) including payment of purchase bills, collection of bills of various service organizations, collection of government revenue, collection of Hajj and Zakat funds.
Management method
The bank is governed by a board of directors of 6 members and an efficient management committee. The current chairman of the board of directors Ziaul Hasan Siddiqui and CEO and managing director. Ataur Rahman is the chief.
Golden e-service
On June 3, 2020, Sonali Bank launched a smartphone-based app called 'Sonali e-Seva' which allows customers to no longer have to go to the bank to open a Sonali Bank account. Accounts can be opened and launched in two minutes from the apps. Once the customers submit their photos and personal information details in the app, they can be verified from the National Identity Card Server through the ICT Department's 'Identity' platform. At the same time other information (KYC) can be matched with Bangladesh National Digital Architecture.Satkhira Sonali Bank Satkhira Sonali Bank Satkhira Sonali Bank
Initially through this app, the beneficiaries under the social safety net (old age allowance, widow allowance, indigent disability allowance, freedom fighter honorarium allowance, etc.), garment workers, day laborers, rickshaw pullers, farmers, taxi drivers, fishermen, employees (with salary), pensioners Accounts can be opened.
Other types of bank accounts will be opened later. Currently, the app is only available in the Google Play Store, but in the future, the app will be released in the Apple App Store for iOS users, the bank said.
Sonali Bank account sitting at home in 2 minutes
You no longer have to go directly to the bank to open an account with Sonali Bank Limited. Account can be opened in two minutes at home through mobile phone application. State Minister for Information and Communication Technology (ICT) Junaid Ahmed inaugurated the service titled 'Sonali e-Service'.Satkhira Sonali Bank Satkhira Sonali Bank Satkhira Sonali Bank
Sonali Bank Limited hosted an online event on the video conferencing platform Zoom around 3pm on Wednesday. Welcoming the ceremony, the bank's managing director (MD) and chief executive officer (CEO) said. Ataur Rahman is the chief.
Speaking as the chief guest, the State Minister for ICT said, "When Hon'ble Prime Minister Sheikh Hasina spoke about Digital Bangladesh 11 years ago, it seemed like a fantasy. But under the direction of ICT adviser Sajeeb Wazed Joy and Prime Minister Sheikh Hasina, it is now visible. We are now able to provide about 700 types of government services online through technology. By 2021, the current government will bring 2,600 types of services under digitalization. Satkhira Sonali Bank Satkhira Sonali Bank Satkhira Sonali Bank
The state minister said Sonali Bank is the largest state-owned bank in Bangladesh. Sonali deserves praise for being able to manage e-service applications on her own.
Managing Director. Ziaul Hasan Siddiqui, Chairman of the Board of Directors of Sonali Bank Limited addressed the function as a special guest under the chairmanship of Ataur Rahman Pradhan. Satkhira Sonali Bank Satkhira Sonali Bank Satkhira Sonali Bank
The chairman said that it was not possible to maintain social distance in the bank due to the crowd of people coming for various services including different types of allowances. So the board of directors decided to open an account online. In this case, Sonali e-service application has been created by the bank's own manpower and management. Regarding the future plans to digitalize Sonali Bank Limited, the Chairman of the Board said, "The initiatives we are taking to digitalize Sonali Bank will be visible soon."
To open an account in two minutes, go to the Google Play Store and download the app called Sonali e-service. Then the person who wants to open an account will give the mobile phone number as instructed. After verification of the number, the customer's photo and National Identity Card (NID) or date of birth should be written. In this way, the account can be opened in two minutes as per the instructions of the app.
See More —