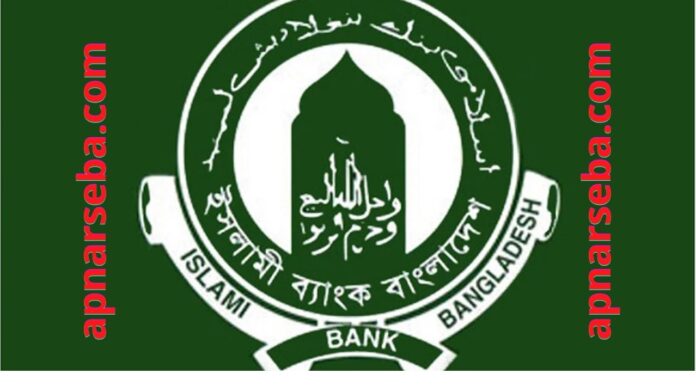 Mongla Islami Bank branch Locations
Islami Bank Bangladesh has branches in all the districts of Bangladesh. All Islami Bank Bangladesh branch information The following table will help you to see the address of any specific branch including location, telephone number, routing number, Swift code and other related information.
Clicking on branch names will show you branch information directly. We have sorted the list in English alphabetically by branch name.
Note: Branch service hours may vary and may change without any notice from the concerned bank. All the information related to the bank and branch shown below is collected from the website or profile of the respective bank.
We are not responsible if any incorrect or incomplete branch information is found on this page.Mongla Islami Bank Mongla Islami Bank
If any incorrect information is found, please contact us so that we can update the database in a very short time.
Islami Bank Bangladesh Limited
Mongla Branch
1/3 Main Road, Mongla, Bagerhat
04658 73340
[email protected]
IBBLBDDH
125010946
Bagerhat
Sunday: 10:00 am – 4:00 pm
Monday: 10:00 am – 4:00 pm
Tuesday: 10:00 am – 4:00 pm
Wednesday: 10:00 am – 4:00 pm
Thursday: 10:00 am – 4:00 pm
Friday: Closed
Saturday: Closed
Sunday – Thursday (Except Holidays)
IBBL at a glance
Islami Bank Bangladesh Limited is a Joint Venture Public Limited Company engaged in commercial banking business based on Islamic Shari'ah with 63.09% foreign shareholding having largest branch network ( total 374 Branches, 187 Sub-Branches and 2292 Agent Outlets) among the private sector Banks in Bangladesh. It was established on the 13th March 1983 as the first Islamic Bank in the South East Asia.
It is listed with Dhaka Stock Exchange Ltd. and Chittagong Stock Exchange Ltd. Authorized Capital of the Bank is Tk. 20,000.00 million and Paid-up Capital is Tk. 16,099.91 million having 33,686 shareholders as on 31st December 2019.
Mission
To establish Islamic Banking through the introduction of a welfare oriented banking system and also ensure equity and justice in the field of all economic activities, achieve balanced growth and equitable development in through diversified investment operations particularly in the priority sectors and least developed areas of the country. To encourage socio-economic upliftment and financial services to the loss-income community particularly in the rural areas.Mongla Islami Bank Mongla Islami Bank
Vision
Our vision is to always strive to achieve superior financial performance, be considered a leading Islamic Bank by reputation and performance.
Our goal is to establish and maintain the modern banking techniques, to ensure soundness and development of the financial system based on Islamic principles and to become the strong and efficient organization with highly motivated professional, working for the benefit of people, based upon accountability, transparency and integrity in order to ensure stability of financial systems.Mongla Islami Bank Mongla Islami Bank
 We will try to encourage savings in the form of direct investment.
 We will also try to encourage investment particularly in projects which are more likely to lead to higher employment.
See More —